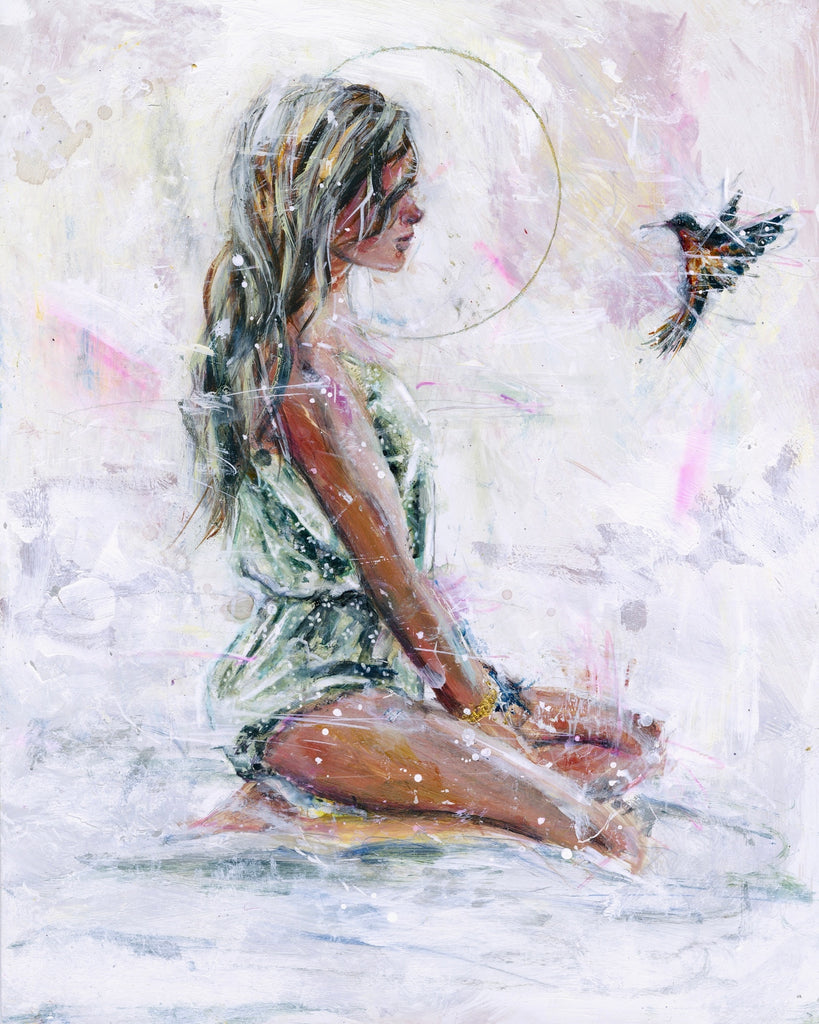 Original.

Size: 20cm x 25cm / 7.8" x 9.8"
Complimentary frame available upon request. 
Comes with certificate of authentication and note from artist.
The still point within us holds the transformative power to guide us through life's chaos, illuminating our path with profound wisdom and leading us to the truest expression of ourselves.
Shipping: Delivered directly to your door via world-class courier. 

Please allow 4-5 weeks for Carly to prepare the painting for delivery. It will 100% be worth the wait! Available worldwide 

Shipped via courier. Phone number required at checkout